Conference wrap ups are an opportunity to engage and add humour with insight. After two days listening and sketching at the back of the auditorium, we supplied these visual summaries in time for Elena Ritchie's final summary. This was the third LCS Google conference we have supported.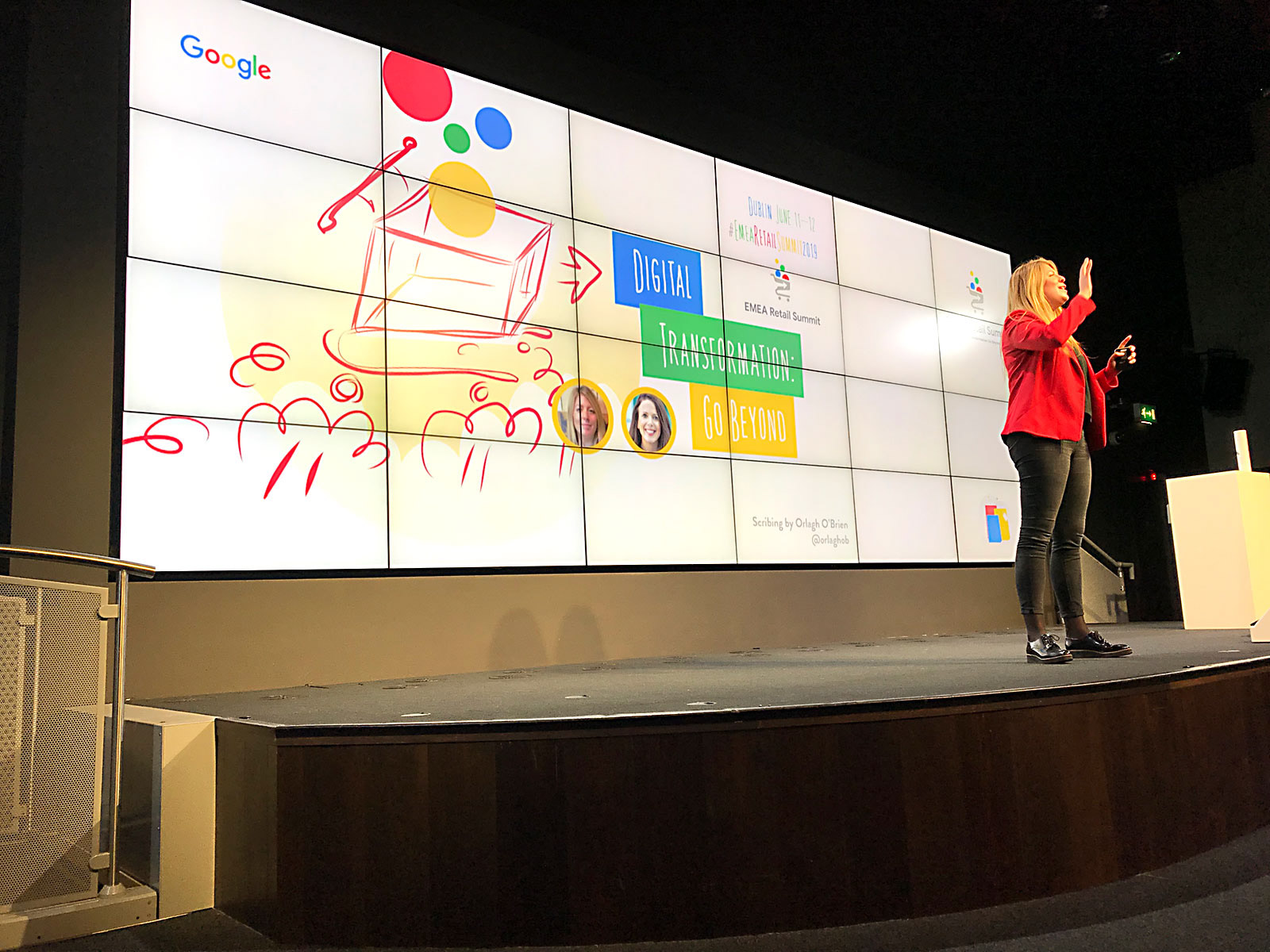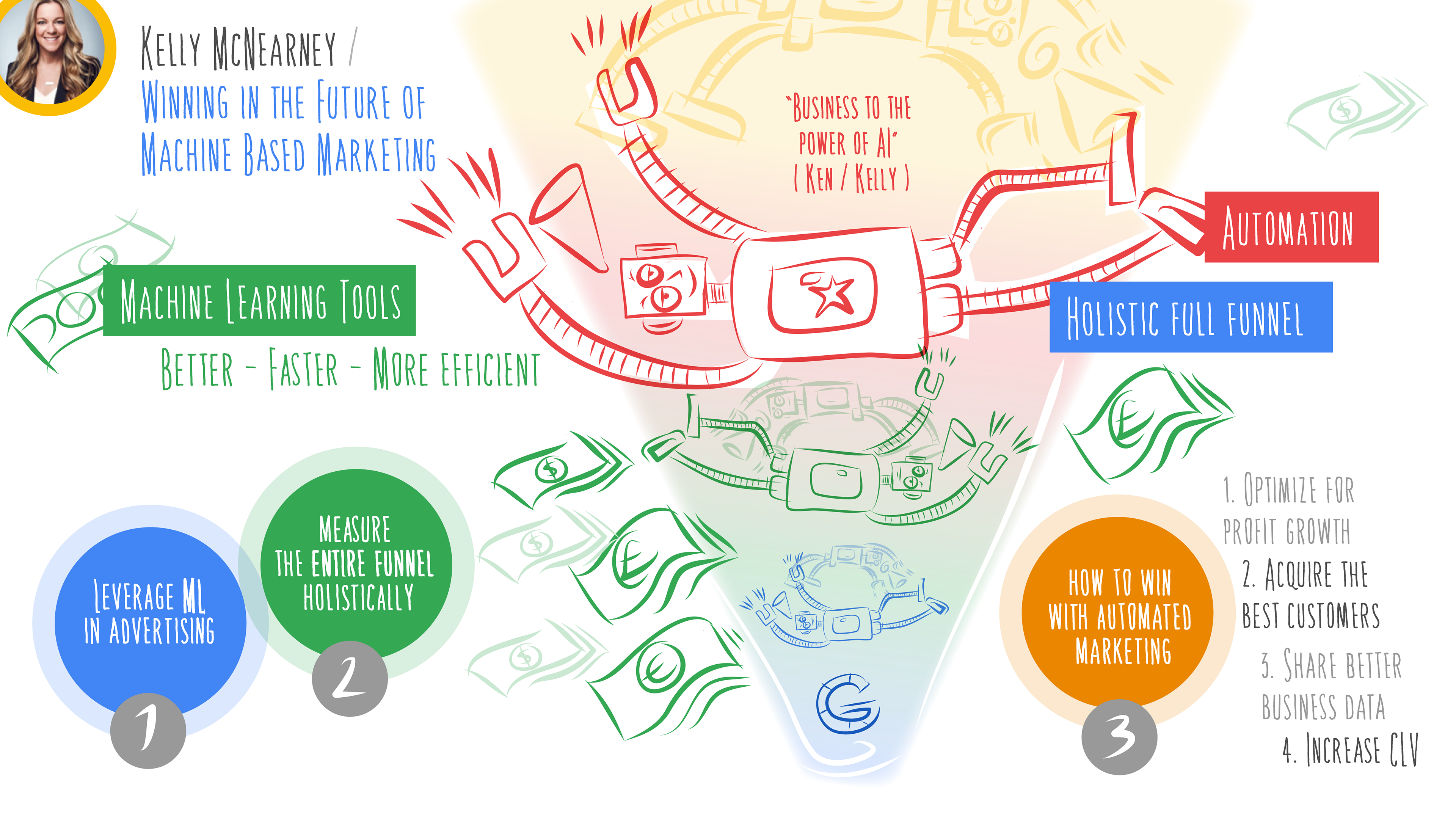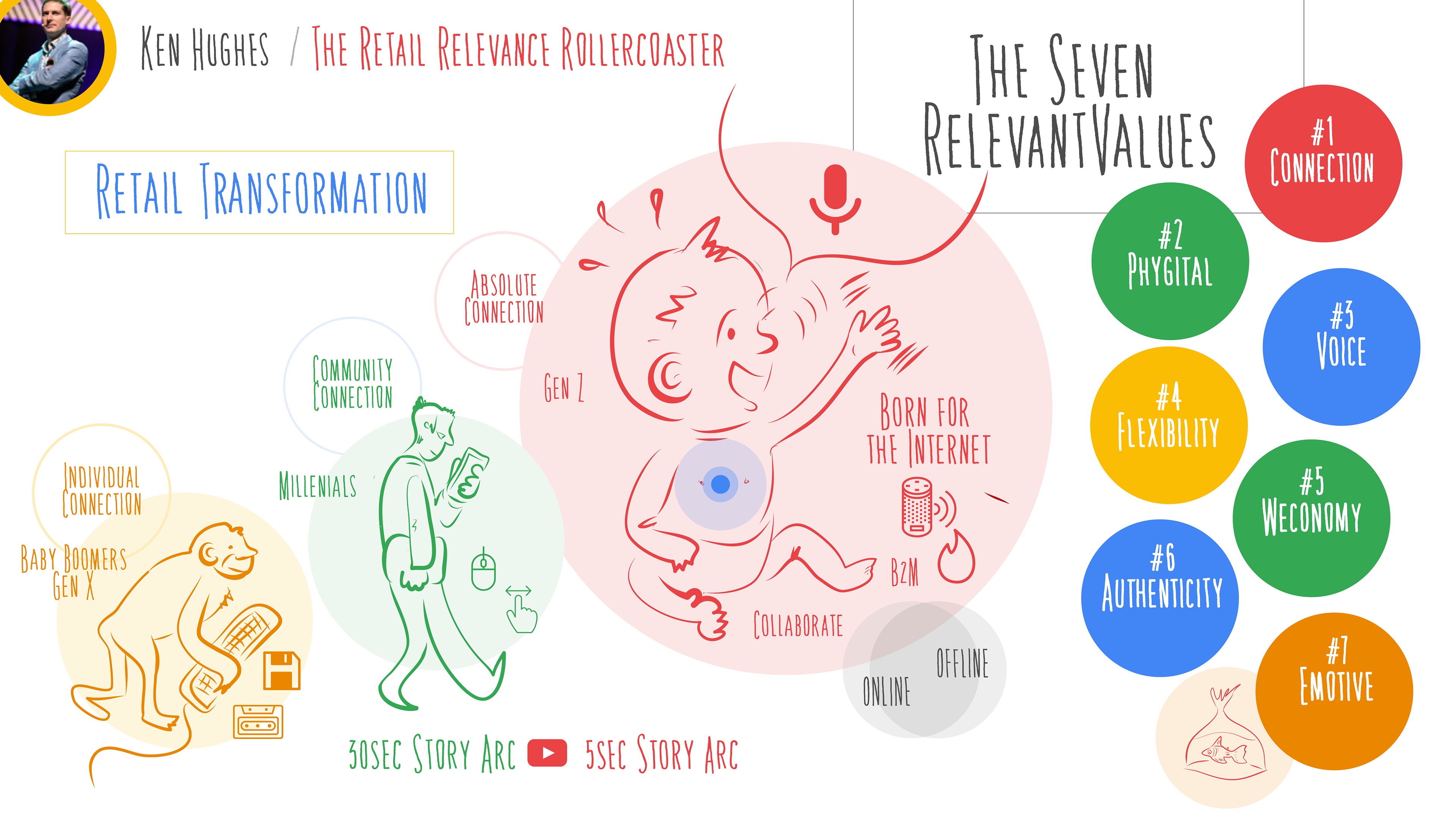 (Left) Energetic and funny, Kelly McNeary advised ecommerce retailers to approach the sales funnel holistically with machine learning to make loads of money. I merged these themes into a robot vortex windfall.  (Right) Ken Hughes gave a vivid and impassioned tour of past present and future technological evolution. To hold these stages, we alluded to the famous monkey to man image of Darwin's Theory of Evolution. Babies are born expecting to swipe reality. The Blue Dot is his shorthand reference to the centrality of the user ( rather than platforms or technology ) in retail experiences.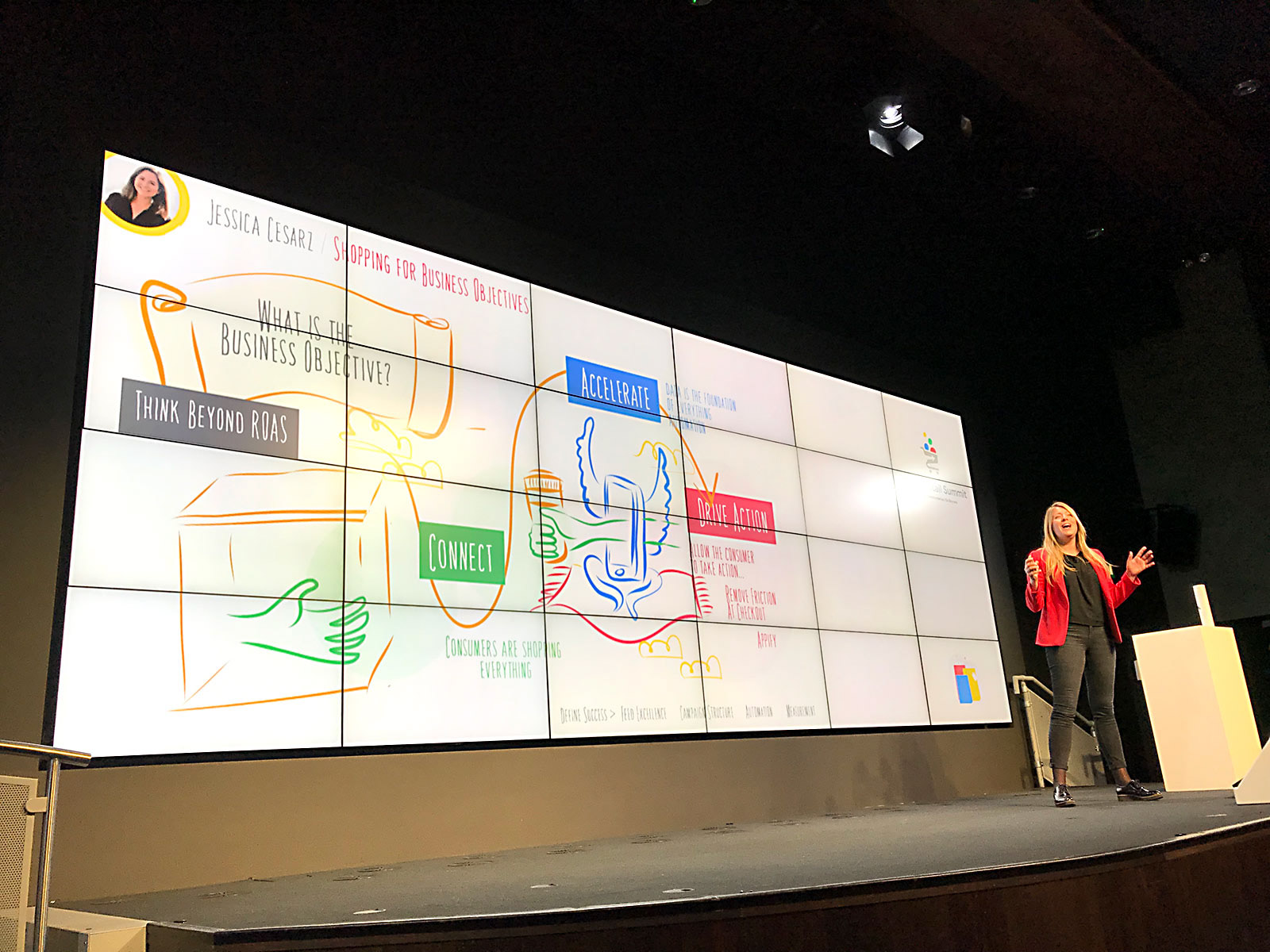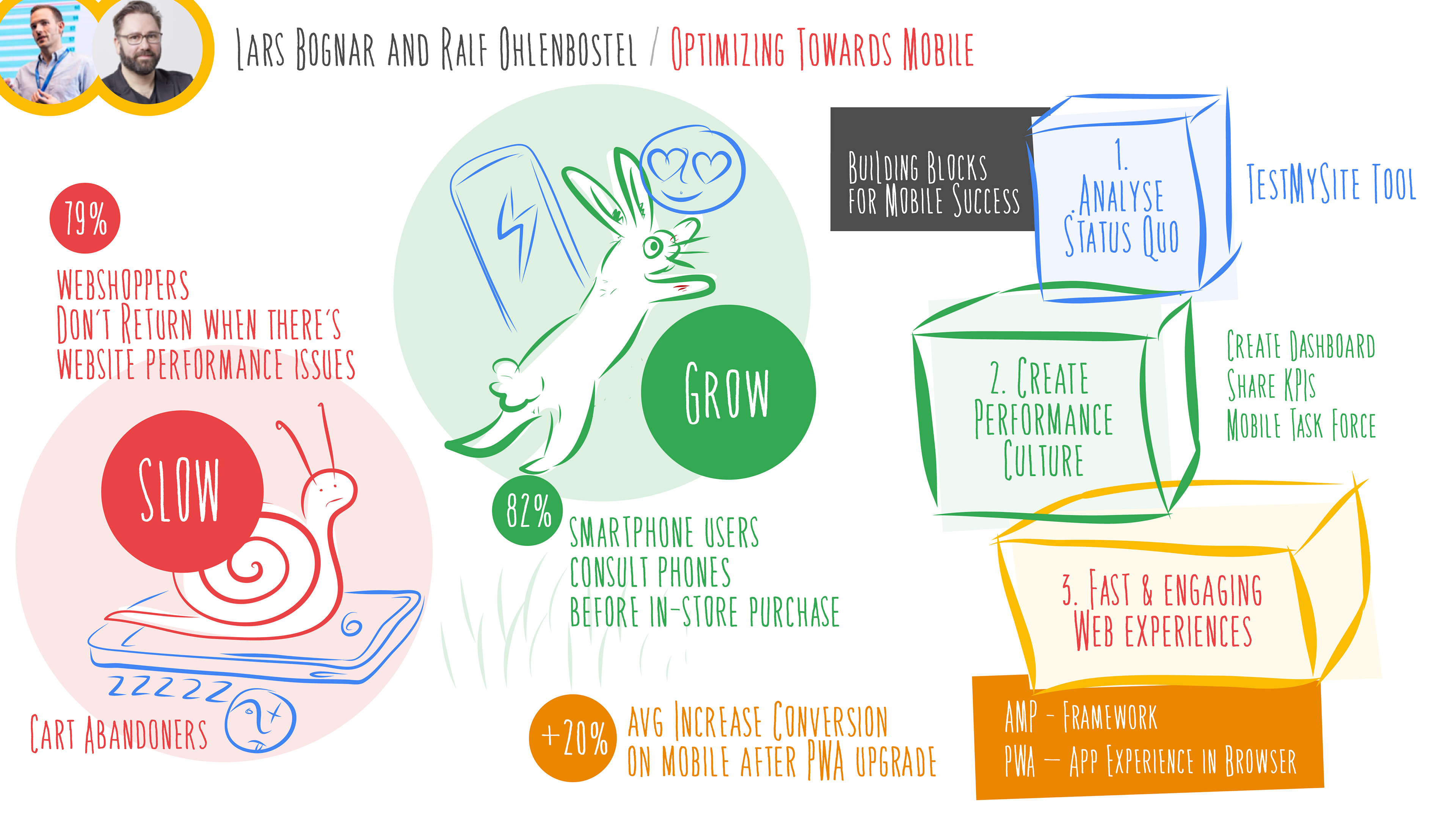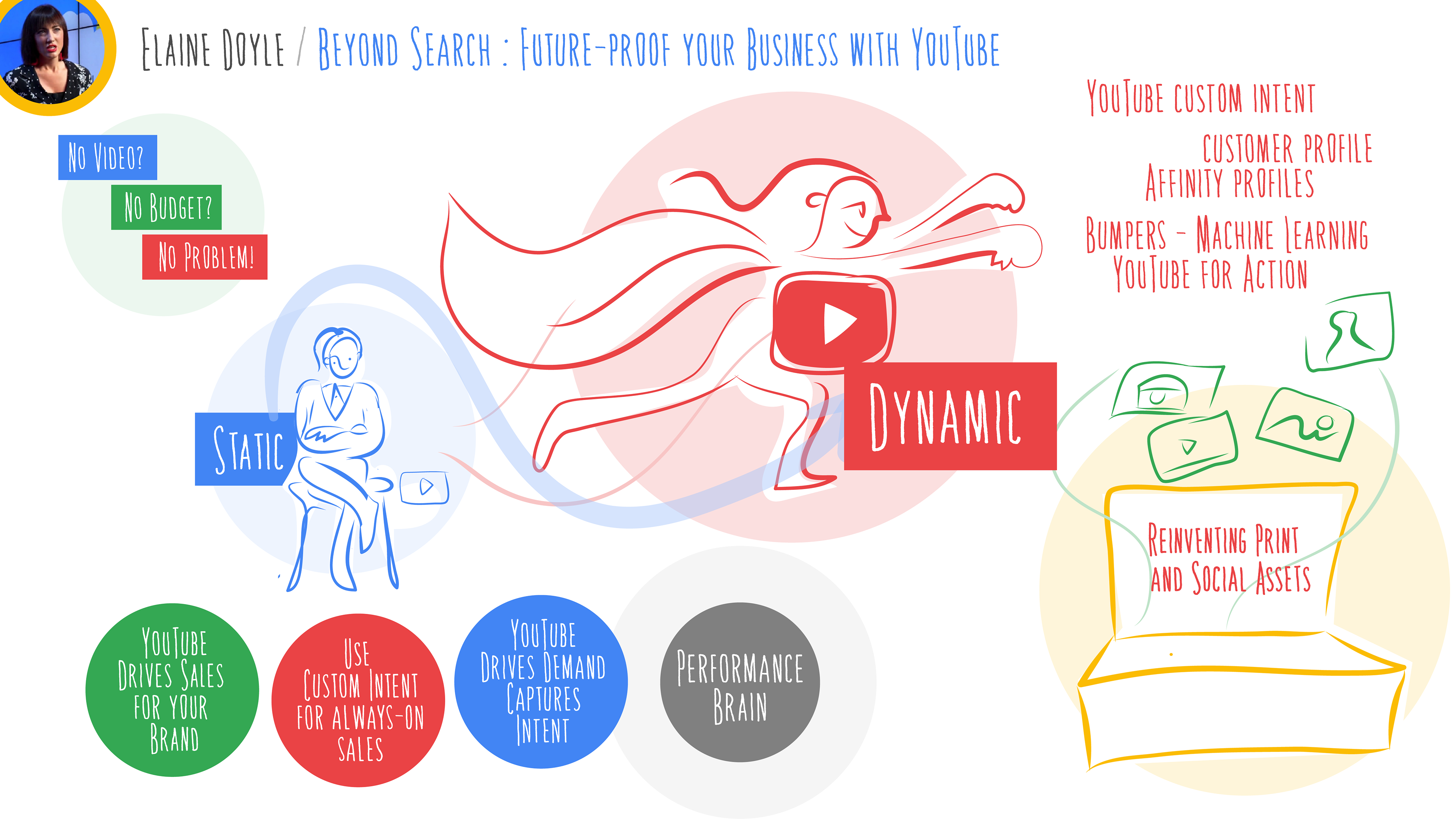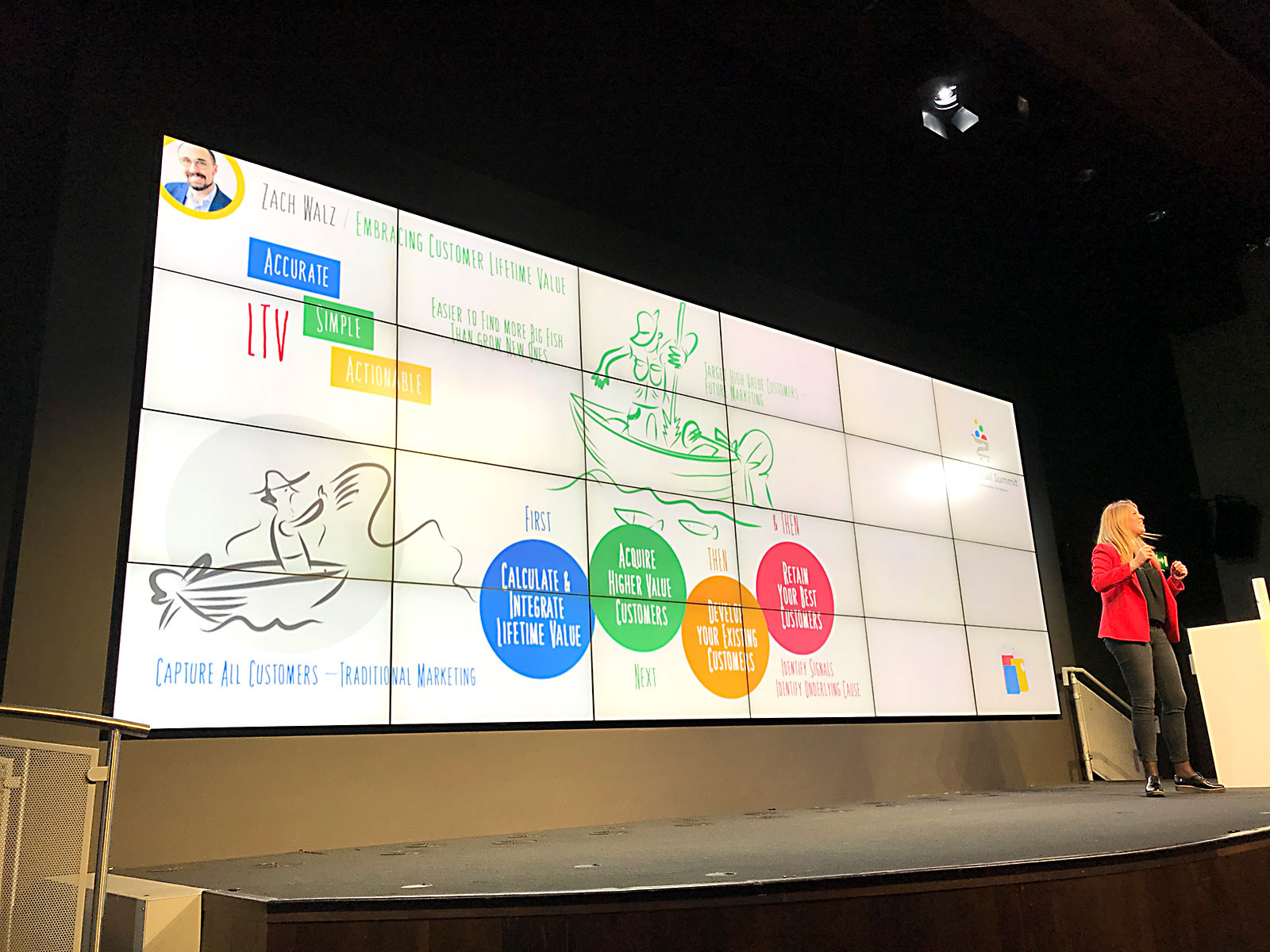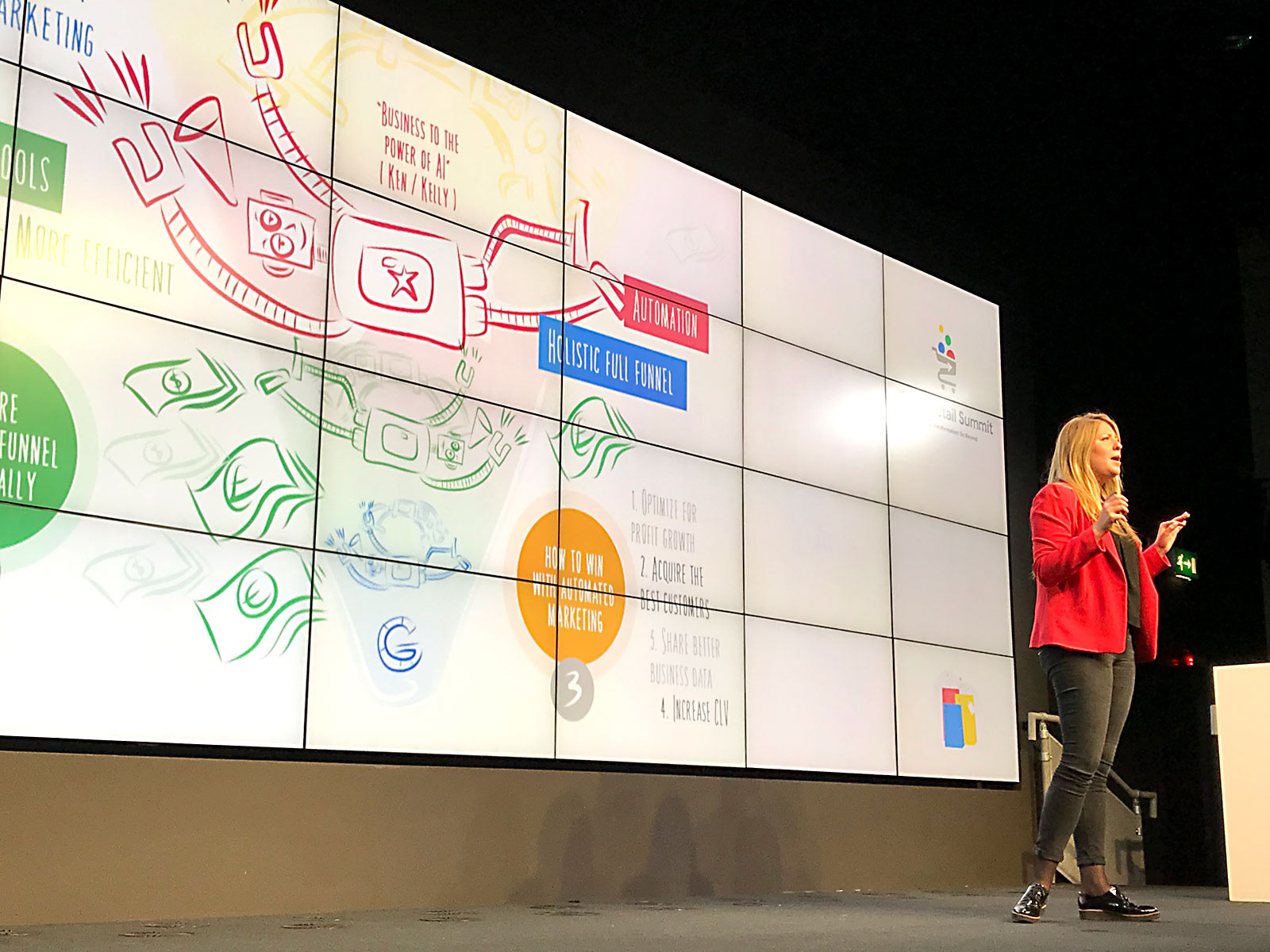 Graphic Recording, also known as "scribing", or "graphic harvesting" is an emerging visual practice that can add to the atmosphere of creativity and engagement at events. Because we work in the same space, delegates are aware of something unusual unfolding. People are amazed at how a speech can be  transcribed into visuals on-the-fly. But we are also actively engaged with the speakers where possible to deepen the essence of their talks... through snatches of conversation at the event and crucially a briefing with the organisers beforehand. 
Content can be fed live to twitter or other social media channels. Graphic recording is a meaningful means to spread the messages of your event to a larger audience, or even as a re-enforcement of the content to the delegates afterwards in a designed package. 
You'll receive a PDF, powerpoint or google slide deck at the end of the event. We mop up typos and any stray text before leaving. 
Because we make the files in Adobe Illustrator, they are fully editable and scaleable afterwards. Make a beautiful book, report or video with the assets. Freshen up your ongoing marketing assets. Get more value from the event investment. Visuals can be branded according to your guidelines from the get go. 
If you are curious, feel free to contact us for more information.