Emotional intelligence is the single biggest predictor of performance in the workplace  and the strongest driver of leadership and personal excellence. 
Travis Bradberry, Emotional Intelligence 2.0
The Lab's flagship project is the Body Mapping Tool, a visual approach to tracking personal change and group sentiment.
Tracking positive change is a challenge: words are limited when describing sensation and feeling.
The Body Mapping Tool is an engaging way to communicate and track physical feeling (pain/pleasure, emotion/mood) to facilitators, managers, medical doctors, sports coaches, nutritionists, psychological therapists. It aggregates individual and group experiences to support analysis, empathy and team bonding.
The journey to emotional self-awareness can be engaging, smart and shareable.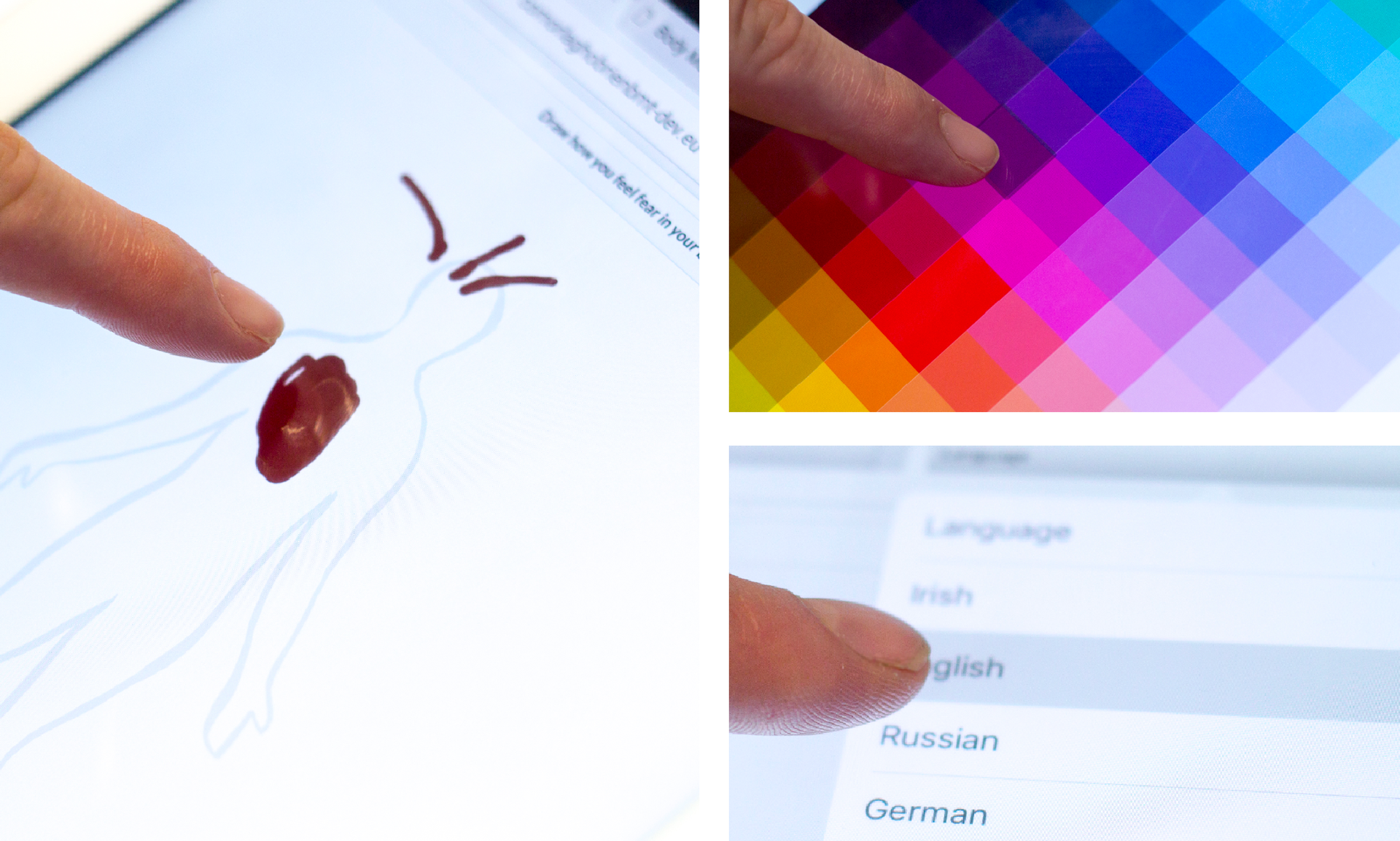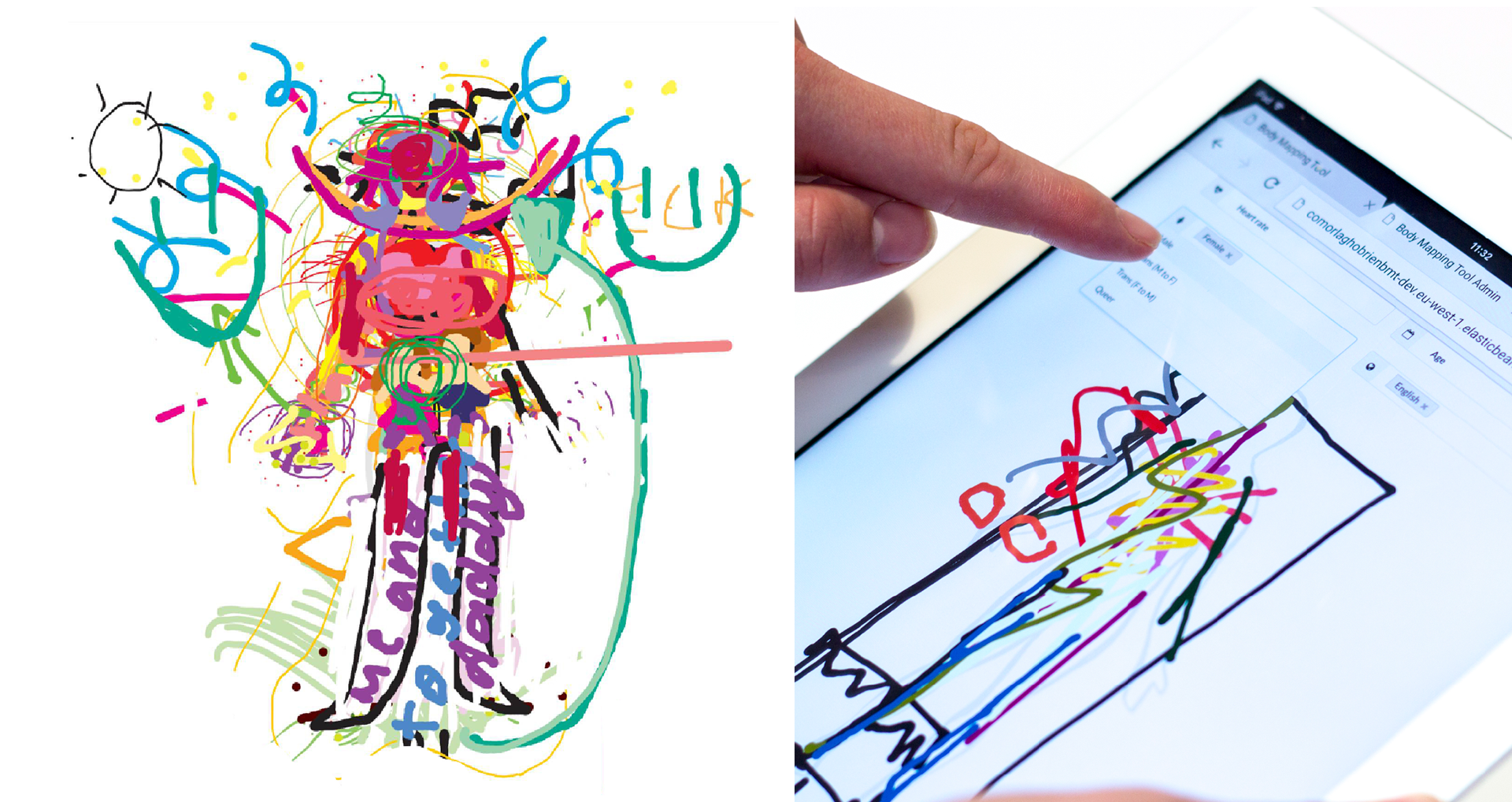 Technology: A client/server application using open-source technologies, namely, node.js, ReactJS, SemanticUI, AJAX and JSON.
The Body Mapping Tool is currently in development and looking for ongoing support as well as opportunities to test in emotionally charged environments! Contact: Orlagh@hiddenhumanity.com